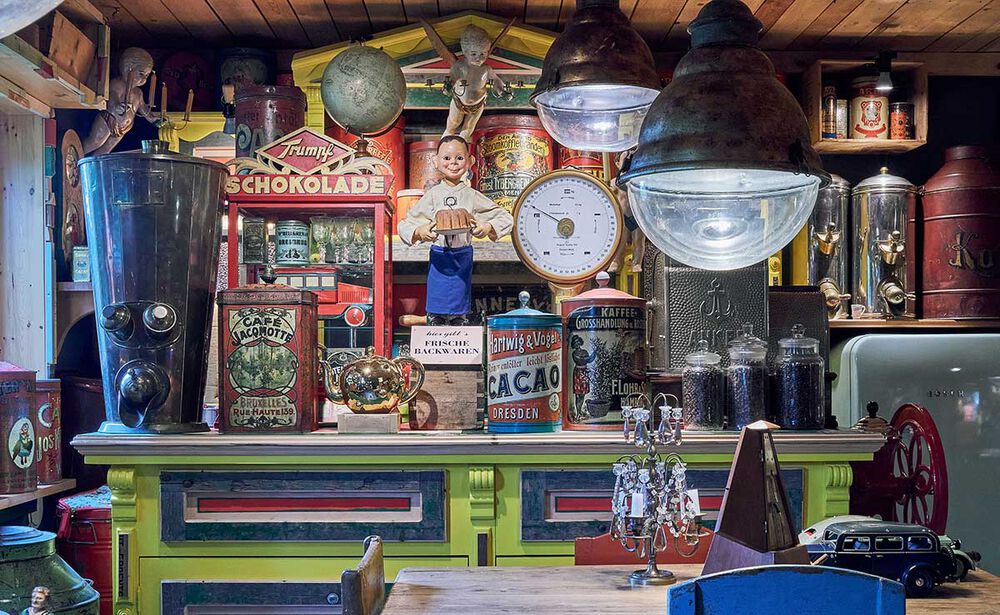 Consigning advertising objects
Since 1999 the auctioning of historical adverts belongs to the inherent part of our portfolio. Four times a year rare enamel signs, tin- and glass signs, tin cans, old slot machines, posters and avertising figures - that make the heart of any real collector beat - come under the hammer.
The wide international customer base guarantees good sales quotas and high surcharges.
All supplies to anticomondo are free of any commission. We only charge a fee of 12,50 Euro per lot displayed the catalogue (plus 19% VAT), regardless of whether the lot is sold or not. Apart from that, no further costs are incurred by you, the seller.
We would be happy to advise you on the options for consigning your historical averts (single objects or whole collections) to our auctions. For further information, please contact Anticomondo by Email or by phone.